Wendi goes all out each year to make The Painted Lady extra-spectacular and many think she succeeds! With a full assortment of vintage pieces, Wendi goes all to make a festive statement in her arrangements and lighting choices. The B & B is warm, quite comfortable and a perfect stopping place for food and delightful rest… call Wendi for a reservation!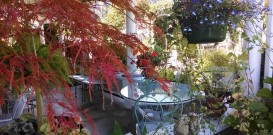 The colors are on full display at The Painted Lady!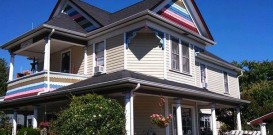 The Painted Lady went BOLD in the recent color scheme update for the B & B and Tea Room. This historic B & B right off I-5 is a favorite stop over for the last three years as patrons find The Painted Lady comfortable, satisfying and affordable.