Breakfast at The Painted Lady B & B
Breakfast at The Painted Lady B & B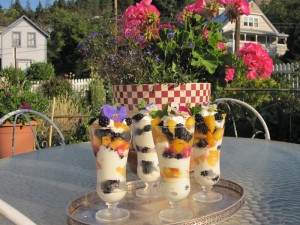 We just had a gracious guest share that he and his wife have stayed in over 200  B & B's and breakfast at The Painted Lady was both best in quality and presentation.
We start with a fresh fruit parfait like this fresh peach and blackberry treat with honey yogurt.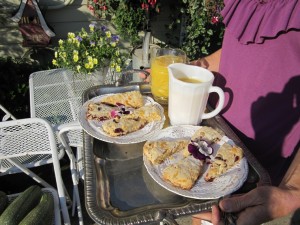 Next, our scones.  A world-traveling guest shared that Wendi's scones were better in taste and appearance than any she has tried in both America and Europe.
Enjoy apricot and/or cranberry with white chocolate chips (and they do contain nuts).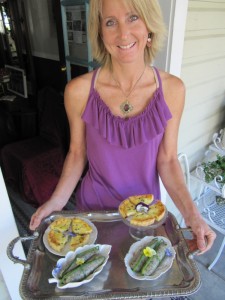 The third and four courses include our original Quiche' Lorraine with apple chicken sausages (and we do cater to vegetarians and those who have glutten-free diets).
Taste and appearance are also complimented with texture. Wendi goes the extra-step to make your breakfast experience memorable.
July-September is perfect to enjoy breakfast outside either on the upstairs porch or the downstairs patio.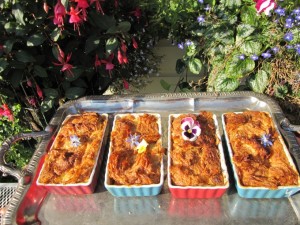 Our signature dish is an upside down deep dish baked apple french toast served with pure maple syrup (with fresh whipped cream on the side). Baked to near perfection, Wendi has created a unique and special  breakfast for your enjoyment.
A five-course breakfast! Each carefully prepared and adaptable to your dietary needs and desires.