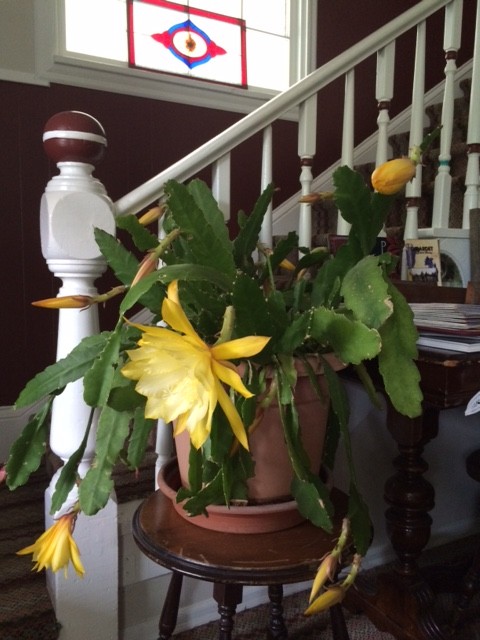 Does a handrail speak?
Does a handrail speak?
Oh, we wish our handrail could list all the people who have used it. Since 1905, this simple but artistic help has been ridden by children and steadied the aged. It has guided residents and guests to their beds. It has been admired for its craftsmanship. Wendi has provided just the right touches to prevent our guests from overlooking this historic and value part of our B & B.