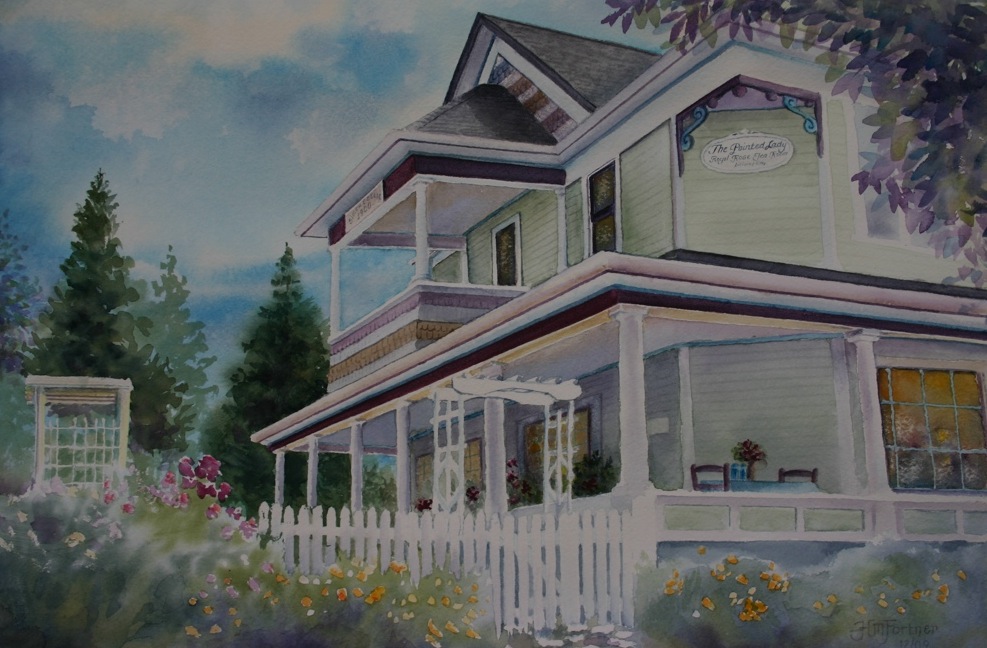 About our B & B
About our B & B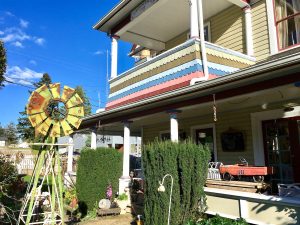 The Painted Lady Bed & Breakfast and Tea Room is a display of Innkeeper, Wendi Jocoy's passion for the historic and vintage look and feel.
Drawing upon the circa 1900 Simon Selig's home in Myrtle Creek, Oregon, Wendi has created a mosaic of images, displays and artistry in her presentation of The Painted Lady.
The outside garden, inside tea room and upstairs bed & breakfast are demonstrations of Wendi's desire to present the beauty and color of history in small town America. The watercolor (top photo) of The Painted Lady was presented to Wendi by local artist, Helen Fortner of Canyonville, Oregon.