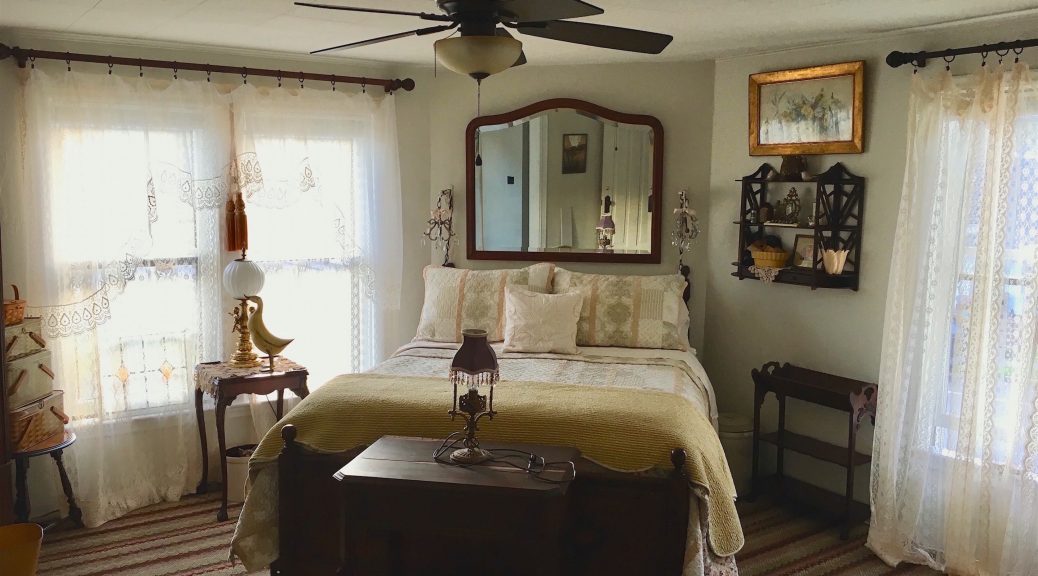 Simon & Minnie's Rooms
Simon & Minnie's Rooms
Our guests regularly comment on how comfortable our rooms and beds are (see guest reviews). The towels, robes, sheets, pillows and quilts are part of the restful experience at The Painted Lady. The upstairs porch has an amazing view of our town and provides the perfect place to read a book or enjoy a beverage or coffee. Wendi's breakfasts are healthy, fresh and delicious.
The two rooms are named after members of the original members of the home, Simon and daughter Minnie. Actually, Simon's wife, Helene, lived in the home the longest and her son, Nathan, was a local businessman and Mayor in 1905. Minnie married local businessman, H.M. Moore and the Moore Building is still located on Main St. Daughter, Henrietta married into the Gabbert family and that home is still present on First St.
Both Simon's and Minnie's room feature queen-size beds. Simon's also has a single day bed.