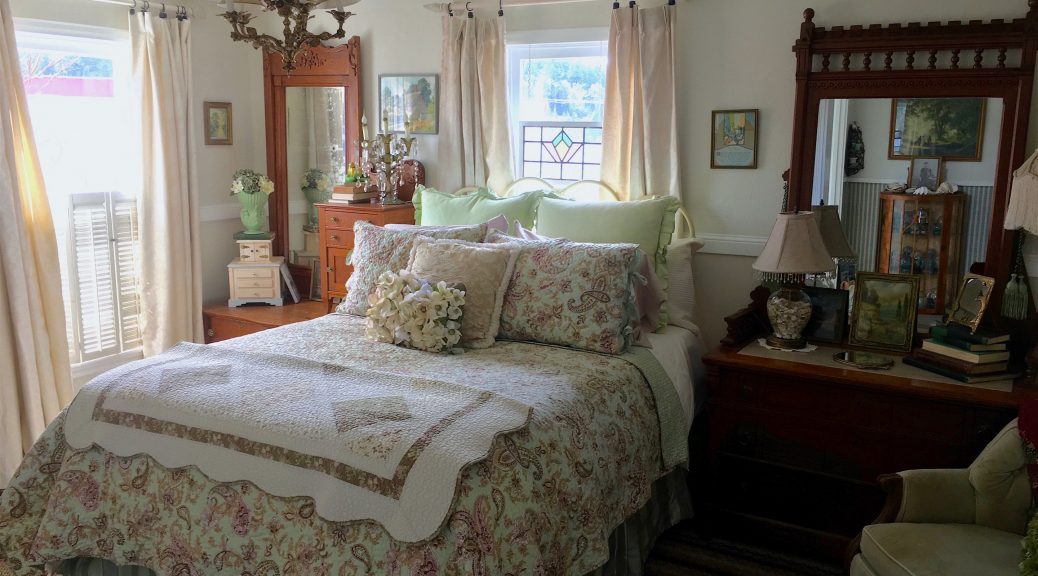 B & B rooms – (541) 733-7646
B & B rooms – (541) 733-7646
We have two rooms available in our B & B. Our rooms each cost $165 per night which includes a five-course breakfast for two and taxes.
Our guests regularly comment about the comfort of our rooms and beds. The towels, robes, sheets, pillows and quilts are all part of the restful experience at The Painted Lady.
Each room has a private bathroom. Simon's comes with a master bathroom that includes a walk-in subway tile shower. Minnie's has a tradition clawfoot tub and shower fixture. Both rooms are named after original family members.
Both Simon's and Minnie's room feature queen-size beds. Simon's also has a single day bed.
The upstairs porch has an amazing view of our town and provides the perfect place to read a book or enjoy a beverage or coffee. Our five-course breakfast is healthy, fresh and delicious (we cater to dietery needs).
The two rooms are named after members of the original members of the home, Simon and daughter Minnie.