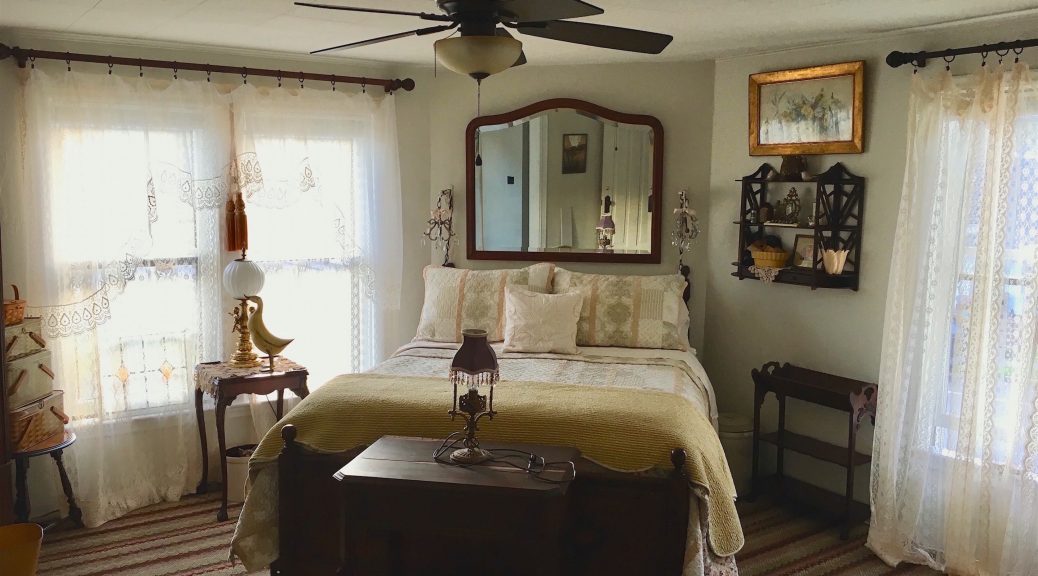 Our remodel is complete!
Our remodel is complete!
We finished the remodel at our Bed & Breakfast, April of 2018. Each room, now larger, has it's own private bathroom. We transformed, Henrietta's room (our middle room) and made two restrooms in its place. The smaller restroom, is a powder room. This restroom is accessible right from the hallway. The larger master bathroom restroom includes a walk-in shower. This bathroom is accessible through our largest room, Simon's.
Our existing restroom exclusively goes with the enlarged back bedroom, Minnie's (our rooms are named after members of the original family). We moved the door from Minnie's room and re-framed it near the end of the hall way and Minnie's door opening is now larger.
We hope you will find the improvements as positive and pleasing as we do. Each room is larger and has their own private restroom. Plus, an added powder room. To make a resevation call 541-733-7646.