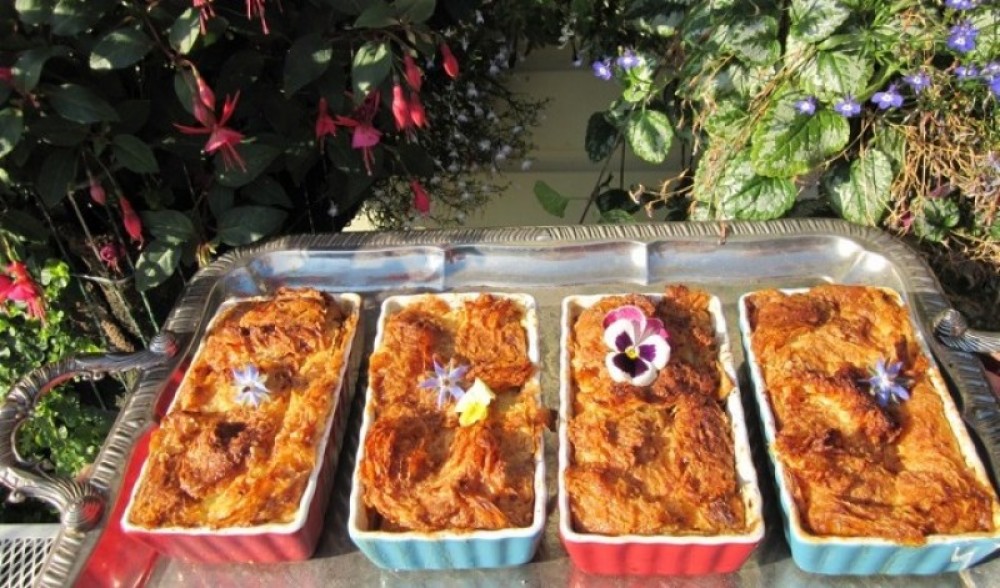 Your breakfast awaits you!
Your breakfast awaits you!
We serve our B & B guests a full five-course breakfast (unless they request different). We do cater to dietary restrictions. Our breakfast begins with freshly made high-quality coffee or tea. Our first course includes our handmade scones. Our second course includes a freshly prepared greek yogurt fruit parfait (we use local fruit when available). Our third course features our most popular dish in our Tea Room, quiche lorraine. Apple chicken sausage is a healthy alternative for course four. Our breakfast is complete with a deep-baked apple french toast which has been called "divine" by more than one person. Our guests can also take breakfast on the road as well.